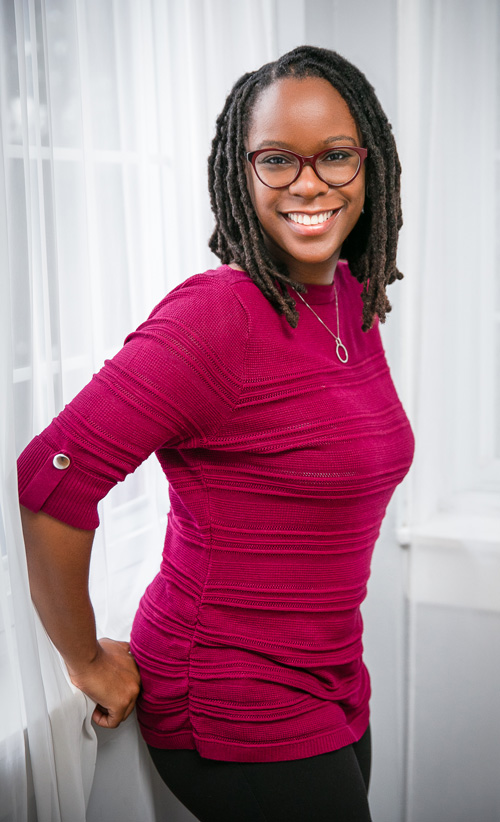 Janice Clarke, CLC
(pronouns she/her/hers)
Certified Lactation Counselor
Hello! My name is Janice A. Clarke and I am the founder of JC Lactation Counseling, a private practice breastfeeding consulting service based in The Bronx, in New York City. My breastfeeding journey began in February 2019 with the birth of my son. Like many new mothers and lactating parents, I struggled with terrible nipple pain for the first few weeks. I didn't particularly enjoy nursing my son, and I was suffering from postpartum anxiety. I felt lost and guilty. Worst of all, I felt failed by our health care team.
However, it wasn't their fault that they didn't know how to support me—no one was a lactation specialist. I was advised to use formula even though there was no medical necessity for it, I had an adequate milk supply, and my goal was to breastfeed. Based on how they pressured me to give my son formula, I felt that my health care team didn't believe I could breastfeed. It was as if my milk wasn't enough—that I wasn't enough. But, there was a silver lining. A breastfeeding peer counselor at my local WIC office taught me how to correct my son's latch. Even though it took over a month to find relief, this simple solution made all the difference for me.
You'll hear stories similar to mine time and time again. What I went through in the early days of my parenthood journey could have been prevented if I had made immediate contact with a lactation professional. As a graduate student in public health, helping new parents succeed in their lactation journey is both a personal and professional commitment.
I received formalized training through the Center for Breastfeeding and officially entered the field of lactation consulting in September 2019. I began providing breastfeeding assistance to friends, family members, and to mothers seeking help on social media. My decision to take the next step and open my own private practice in July 2020 stems from the recent events of racial injustice.
My goal is to provide representation in an area lacking Black lactation consultants, decrease breastfeeding/chestfeeding disparities, and serve my community by providing culturally competent breastfeeding/chestfeeding support.
Virtual Parent Support Group
Related Fequently Asked Questions